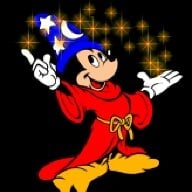 Joined

Nov 2, 2007
Messages

1,943
Date: 5/30/2008 3:41:27 PM
Author: diamondseeker2006
Penn, I''ll have to disagree with you, too. We have freedom of religion in this country and parents have every right to raise their children in their religion. When children become adults, they have the choice of embracing that religion or rejecting it, plain and simple. Please give people credit for being able to make that choice once they are on their own. I am sure you will teach your children certain principles that are deeply important to you. Any parent who deeply loves their children will want to pass along the principles by which they live. I fully support your right to do that just as I support the Duggar''s rights. I would think you would be very sensitive to discrimination against people for religion or lifestyle choices.
I don''t disagree with you. I think I said that I understand that some parents want their children to have religious instruction with their schooling. This is why many choose to homeschool. I fully support any parents decision to homeschool, including the Duggars. However, it''s just looks like religion is embedded in all aspects of their life. It''s kind of like they''re in a bubble.