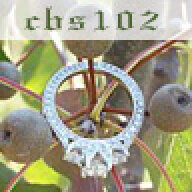 Joined

Mar 26, 2008
Messages

821
In Celebration of the big V-DAY.....
Was it L

VE at first site when you met your SO?
DO you remember what your first initial thoughts were???
My friend had told me she wanted me to meet this guy... she said that he was georgous and kind..then she told me his name and i said "No Thanks" ( I still hate his name)
a month or so later my friend was moving and he was helping... i walked into the room, our eyes met, my heart started beating pretty fast, i got light headed, and i remember hearing Bridget Jones say "Ding Dong" in my head.
he is still amazingly beautiful.
i am sure all he saw was my rack!

i am not sure if it was LOVE at first sight..but i was certainly smitten.