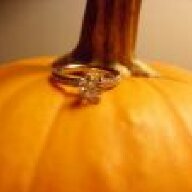 Joined

Nov 30, 2006
Messages

223
Hello all!

A while back I was engaged to be engaged, he gave me an amethyst, he turned out to have ALOT of issues, and I always knew he wasn''t the one.
After a few more frogs, I know that I''ve met ''him''. We''ve been together a few months, known eachother longer. We are in law school together, and I knew he was the one on our first date. I was always told I''d know the one when I met him, and I''ve never had this feeling before in my life. I''m in no hurry to become engaged, though I''d like to be by the time I graduate in 2 years.

My question to the married/engaged ladies here-when did you know he was the one and how?