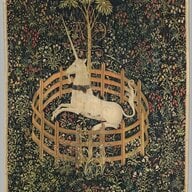 Joined

Sep 13, 2019
Messages

4,564
Yeah I frequent JbG a lot just for fun. I'll be honest I subtract several hundred in my mind from the list price for what I can attainably get as I consider her to be priced a slightly on the higher end. I don't have a clear calculation to my subtraction, but it's roughly based on what I've seen from comps. Either way what you're saying is also a huge reason I'm having trouble letting go without being sure. I think this M was priced well, fits into my budget (hopefully if OWD can deliver on the side stones and setting within budget) and the cut/faceting resonates with me.

What does everything think about this M from JbW? It's not available but in the event that I release this diamond but end up getting an M color or lower in the end, this post would give me hope that OMCs *are* out there within my budget and at a ct size/dimension that won't be too teeny tiny. It's a smaller face up but chubby and very cute... and looks like it has good potential to be white in various lighting based on the video.

Jewels by Whitney shared a post on Instagram: "It's the puffy crown for me! 1.70 carat, M color, SI1 clarity & $5,000. She's a peach! 6.77x 6.46x 4.86 mm DM for a copy of her GIA certificate.✨ #oldminecut #antiquediamonds #jewelsbywhitney". Follow their account to see 928 posts.

www.instagram.com

Also what you're saying about keeping your F colored EC to satisfy your colorless itch really has me wondering if I would happy doing the same....best of both worlds if I don't have the budget for all in one?
Tbh I think the one you have is prettier. Clearer crisper facets
I bet this is itty bitty faceup size. And to me looks deep to fault and it's messing with the table
Lots of mush - I personally think some amount of this is tolerable for OMCs but this won't perform nearly as well as the one you have - you totally lose the pretty cross facet pattern