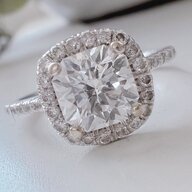 Joined

Nov 12, 2013
Messages

311
Hi all,
Cutting to the chase (some may have seen me here and there with my various OMC woes), I received a stunning stone and have several days to make a decision on it.
I know antique cuts are not about numbers so not too concerned about how all the numbers are reading, but would appreciate any feedback on the GIA report in regards to anything that might be alarming e.g location of cavities/chips/feathers (Will also circle back to this at the end).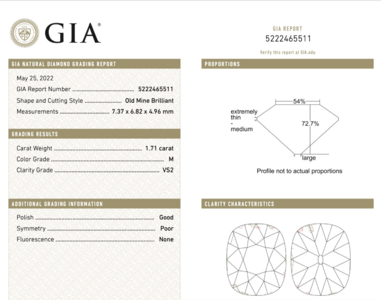 Also would you say the dimensions of the stone are a bit "bottom heavy" for the ct weight or just about right?
I don't have too many concerns about light return and performance because to my eyes it's stunning, but if I'm missing anything I should be considering, here are a few pictures for eye candy and for review
I know eye candy never hurt anyone. I know my final decision will just come down to me working though some personal preferences about warm color stones and overall dimensions of what I want my end product to be.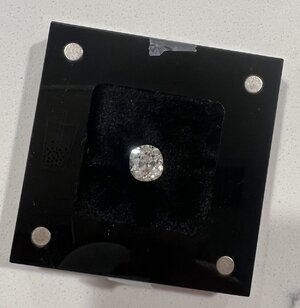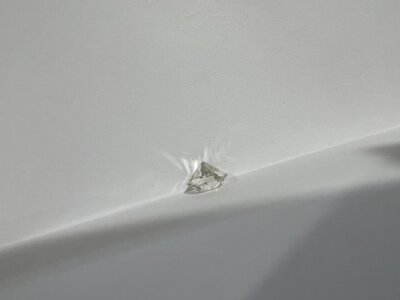 Semi spotlight in the kitchen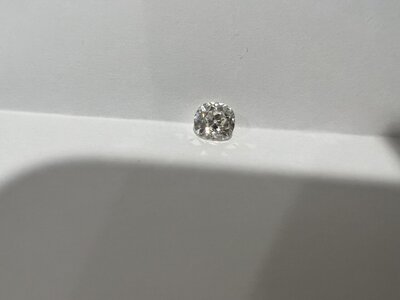 picking up some of the darkness the wood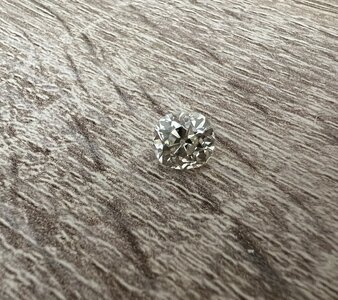 obstructed sunlight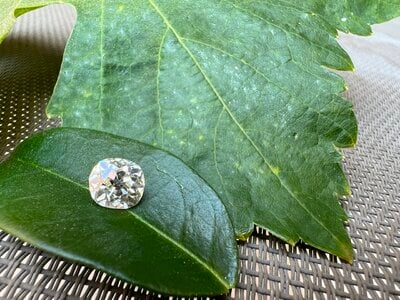 bad quality zoomed photo next to my H, SI1. the color difference is there but because of the higher clarity, it truly does just seems so much clearer in real life. it's interesting that i don't love the tint in photos but in real life, it's beautiful (i know all the PS-ers who pushed me to look at warm antiques are patting themselves on the back right now
) Also side note, I didn't notice all these dark spots on the diamonds on my halo until i started taking these photos, only noticed maybe 1-2 before. anyone know what that is? we went with a friend's recommendation for someone to make my setting years ago and now i'm probably seeing the results of it... so just bad diamonds or wear and tear??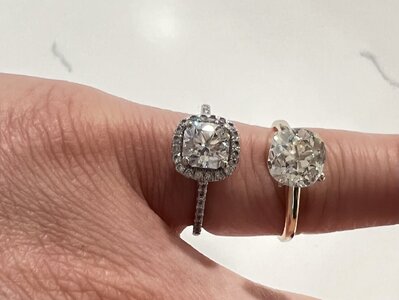 I don't think the vendor is a secret at this point from veteran PS-ers and from my previous posts so here is a link to the stone in motion:
OLD WORLD DIAMONDS shared a post on Instagram: "NEW 1.71 M/VS2 Old Mine! This guy definitely won't last. $6200". Follow their account to see 1108 posts.
www.instagram.com
Okay so now for my most serious question because I don't deal with loose stones. I was trying to take a picture of the cute puffy crown when I thought I felt my finger catch on the edge of the stone. Is that normal and does that correlate with the GIA report that does seem to show some chips? Should I be concerned? I did have a mini panic attack thinking maybe I had chipped the stone, but honestly there was no way as I had the stone for barely a few hours and was handling it like ticking bomb. I can try and share pictures but it's so hard to do with just my phone.