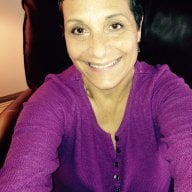 Joined

Mar 15, 2017
Messages

412
Hi friends! Some of you are aware I am not a huge social media fan and I am extremely modest & private. But I want one of the lesser known vendors out here to receive some much deserved & hard earned accolades. Of course after agonizing a bit, I decided to generate this post.
With a story that would take pages to write, as well as bore most to tears, my husband and I reached out to Alex Park of Parks Fine Group in New York City to create a simple, timeless, elegant platinum setting to house my orphaned 1.91 I VS2 OEC. After a few false starts and a recent near-fatal motor vehicle accident (mine), THIS arrived at my door today.
I feel much gratitude towards Alex for working with me & my husband during an extremely emotional and difficult time; with that, I want to give Alex my heartfelt thanks and my sincerest endorsement.
IMHO, Alex Park is an extremely personable, humble, no-nonsense, business-minded person who I found extremely easy to work with. As I previously experienced, Alex answered my initial and all subsequent emails and inquiries seemingly instantaneously when I reached out to him with a dilemma. Alex has an incredible way with people and IMHO, a perfect eye for detail & design. After a few discussions, Alex understood exactly what I wanted in a setting and more importantly, he understood why. And extremely important for someone like me, Alex expressed 1000% confidence in his ability to execute my wishes for a near perfect design. We settled on a classic & timeless design that would showcase my 1.91 OEC and not bury it, a specific which over time became important to me.
Parks Fine Group is smack-dab in the heart of the NYC Diamond District, an area I know quite well, so just about everything is at Alex's fingertips. Efficient like no one I've ever met, Alex and his CAD partner mapped out my design (utilizing a lovely inspiration ring offered by none other than the wonderful Victor Barbone Group) within a day, no exaggeration. With the setting design underway, Alex procured high quality French Cut and Single Cut diamonds for our setting. The CADs flowed and proved easy to read with just enough detail to make them crystal clear, understandable and not perplexing. The additional 0.50 ctw diamonds in my setting proved glorious with each having their own sense of antiquity. Additionally, Alex is masterful at working & refining settings, and precisely setting stones.
As an aside (because I know "copying" is a huge issue out here), I specifically chose NOT to approach the Victor Barbone team about my custom setting because I did not at all fancy their "replica" setting of this timeless piece, which is not a Barbone original. And while Alex & I utilized the Barbone piece as inspiration, our final piece departs from the Barbone setting in a variety of ways. If it didn't, I wouldn't love my new setting as much as I do.
I felt extremely comfortable working with Alex because Alex works with very few people, which of course helps keep his costs down, as well as his turn around time. For me, fewer people equals less chaos, less ego and less confusion. Alex is his OWN BENCH, more-or-less, which is what attracted me to him in the first place, when we first met a few years back. You speak with Alex and your input is noted, changes are complete.
Impeccable craftsmanship & extraordinary customer service are Alex's hallmarks, I think. I am not known for being serene, or calm. I am the type who finds custom work nerve-racking but I love unique jewelry (and other designs), so... Alex's communication throughout the custom project was like none I've experienced because he sent along (are you ready for this) nearly DAILY videos & photo updates of each step throughout the process, as well as many emails. Not once did I feel lost or overwhelmed throughout.
And because I am a person who is reserved, private and shy, Alex's personality and easy going nature work BEST for me. Alex's eye for beautiful diamonds, along with his ability to impeccably execute classic designs makes him my "go-to" jeweler and vendor for a very very long time. Not sure how it is so but Alex generously offers diamonds and master craftsmanship at insanely honest & fair prices. No haggling, no ridiculous costs, or charges. What you are promised is what you receive.
I assume, as I do not know for certain that Alex's customer base is currently "small" in comparison to so many vendors out here. And I'm aware this is likely one reason he can deliver the way he does. I think some of the delivery is because of "size." However, I'm beyond certain most of Alex's practices are just Alex and his incredible work ethic. Whatever "it" is, I sure hope Alex never changes. Although I have zero doubt Alex's current business will explode, I hope his unique delivery never changes.
So, please…if you are looking for something new and you want to give an incredible person a chance, please do not hesitate to contact Alex Park at Parks Fine Group for your next idea.
Oh…FWIW…Alex and I are ALREADY in discussions about my "next life" ring-lolol-a 3.0 carat Asscher Cut Diamond Solitaire with Step Cut sides. We'll see. It will happen.
Oh…and my pics will show my new solitaire with a glorious 1.0 ctw Platinum & Diamond French Set Eternity Band Alex made for me earlier in 2018, which I adore. It looks perfect with my new OEC.
Thank you for reading all of this! I hope you enjoy the photos and you will consider utilizing Alex if you find this information helpful.
APOLOGIES for the awful fingers, hands and photos. I am AWFUL at photographing with my iPhone but it's all I have.