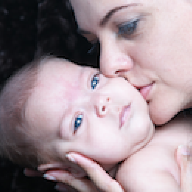 Joined

Jan 19, 2005
Messages

1,426
Look at what Mss Lesley put together for us!
First the boring stuff: A little over a week ago I approached Lesley from
Whiteflash
for a few bridesmaid pendants. I wanted to purchase a small piece of jewelry for my sister and sister-in-law to wear at my wedding. We've all been through a great deal with my father's cancer scare so I wanted to show my appreciation for their unconditional love and support. My sister (due to deliver twin baby girls any day now) does not have her own diamond so I thought it appropriate to celebrate the birth of her baby girls with a little bling which will also double as her maid of honor gift.
I really wanted to keep it simple since I''ve already been through the ordeal of picking (more like dissecting) a diamond for my engagement ring so Lesley suggested the full bezel white gold pendants 0.25ct READY SET GO! I'm thrilled for both of them and I cannot wait to see the look on their faces!
Of course the words ''Diamond and Pendant'' entered my head and the devil in me decided that maybe somehow I could manage to get a pendant . A gift to myself! I think it''s called diamond obsession! So, after months of hinting to my fiancé I decided that a 'woman must do what the heart desires'...hee-hee! I wanted something beautiful to wear on my wedding day but I did not want to get fussy with the diamond specifications. So we decided that I had to order the Bellerina Pendant - READY SET GO!! It's such a beautiful pendant with such a great story behind it!
A special thank you to Belle and Rina for allowing us to share in their joy and for generously allowing
Whiteflash
to share the design and donate the design fee to the World Centers of Compassion for Children International. At least my greedy obsession can support the charity in a small way.
Bellerina Specs: 0.5ct Diamond, White gold - set 16.5 chain. I will wear it proudly!
NOW FOR THE MOST IMPORTANT PART OF THE MESSAGE:
Lesley is a super star!
I''ve always wanted to do business with
Whiteflash
and it has been super fantastic. Every e-mail and phone call was returned. Lesley and I chatted for hours about South Africa (my home country) we almost forgot at times that we were actually doing diamond business. LOL! I appreciated her sense of humor and kind manner – I can honestly say that it's been a pleasure. I will gladly (if money were no object ) buy any product from
Whiteflash
!
Their employees are patient, warm, informative and whiling to work with your budget! No hassle!
So, without any further ado, here are the 3 pendants I ordered from
Whiteflash
!