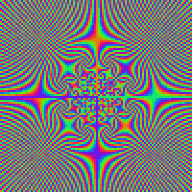 Joined

Nov 19, 2004
Messages

10,285
first of all i would like to say a huge *THANK YOU* to irina for all of her hard work in designing my perfect pendant. her keen eye for detail and awesome design talent were paramount in bringing this beauty to life. i really didn't know what i wanted in a setting and she managed to put together the perfect combination of simplicity, flair and function ...and most importantly.....no flipping!!
(thank you, thank you, thank you!)

of course, kudos to
wf
for making the design happen (and for putting up with me through the whole process!). this was the first custom project i have been involved with and i was like dr. jeckyll and mr. hyde... fine one minute and *crazy* the next!

so thank you lesley and john (and probably many more that i affected inadvertantly!) for always answering my questions and requests and never making me feel like i was being the pain that i know i was.

you guys did a great job turning out the original design just as it was envisioned and i couldn't be happier.

finally....my new i/si1
aca
Report:
AGS
. Shape:
A Cut Above H&A
. Carat:
0.598
. Depth %:
60.1
. Table %:
56.1
. Crown Angle:
34.7
. Crown %:
15.3
. Pavilion Angle:
40.6
. Pavilion %:
42.7
. Girdle:
Thin to Medium Faceted
. Measurements:
5.49-5.52X3.30
. Polish:
Ideal
. Symmetry:
Ideal
. Culet:
Pointed
. Fluorescence:
Negligible