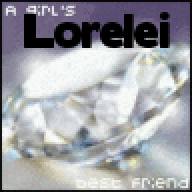 Joined

Apr 30, 2005
Messages

42,064
Date:

4/30/2006 10:48:45 AM

Author:

KristyDarling

. But one thing he said bugged me: ''This thing is so huge it''s almost gaudy! Jesus!'' I know it''s gaudy. I know it''s flashy. It definitely is. But I LOVE looking at it and thinking that it looks like a portal to another dimension or another world...it is that fiery and brilliant and bright and sparkly. That feeling of purse aesthetic enjoyment brings me so much joy! So, I let the comment slide and it only bothered me for those few seconds. Aren''t you proud of me?
Very proud of you!

I know it is difficult sometimes not to let these sort of comments get to you ( they used to bug me) but you did very well! The thing I always wonder is if we were wearing tiny tiny diamonds, I bet these folk wouldn''t keep grabbing our hands and keep saying " look look that thing is so tiny it is almost invisible!" would they???? So why consider the larger diamonds fair game? Ugh! You carry on wearing it and enjoying it and well done for wearing it out and letting these comments slide off you! Maybe he considered it to be a back handed compliment, but still.....