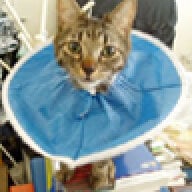 Joined

Feb 15, 2007
Messages

13,166
I didn''t hear anything about Jessica Simpson''s weight fluctuation until I just read this thread.

I agree that there is a difference between healthy and normal, but I won''t pretend to know what either truly is for anyone other than myself.

I do know that if Jessica Simpson is fat, I''m enormous. I currently weigh 160 at 5''10", the proof is all there in my wedding photos. I''m not at the healthiest weight for my body, for me that was when I weighed 145, and I''m hoping to get back there soon. I can''t imagine J.S.