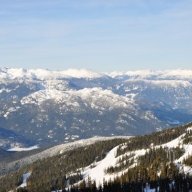 Joined

Jun 19, 2008
Messages

2,107
Date: 2/1/2009 5:37:14 PM
Author: Bliss
Also, I wanted to add that some publications ''stretch'' photos of celebrities to make them look ''fat'' when they are not. (And I do not think she looks fat!) I can''t remember which publicist quit because she felt too dirty to keep resorting to such tricks to generate headlines. The camera can make anyone look bigger or smaller depending on lighting, angles, posture and the moment -- someone could be inhaling and singers have powerful diaphragm muscles so your chest and waist naturally enlarge and then *snap* a photo is taken.
To touch on the idea of photos being distorted and messed with... anyone seen this video before? Part of the Dove Campaign for Real Beauty.
http://www.youtube.com/watch?v=iYhCn0jf46U&feature=related