Hi y'all,
I desperately need your help in selecting this radiant cut diamond that I've searching for.
The specs are as follows:
Colour: D
Clarity: VS1 (2 x pintpoints + 1 x crystal), no where near centre or edges
Carat: 1.51ct, 6.16x6.15x4.33mm
Cut: not graded due to being a fancy cut
Cost: $15k AUD ~ $12k USD including taxes
Fluorescence: None
Cutlet: none
Polish & Symmetry: EX
Table: 67% and Depth 70.4%
My questions are:
1. Do you think the stone overall is a good stone?
2. Do you think it's a bit deep being >70% depth?
3. If you think it's a good stone, do you think the below E-ring design would be a good idea? do you have other suggestion please?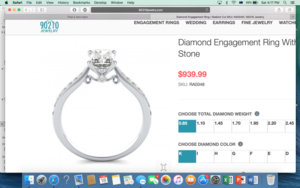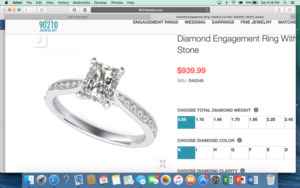 Here is the only diamond image i got, (feeling wanna shoot myself in the head for not obtaining the video or more images)