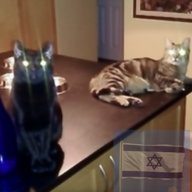 Joined

Jun 8, 2008
Messages

52,871
WOW!! Everyone got such lovely pieces!! And mad money is THE BEST for treasure hunting!

I bought myself 2 items for Christmas. The first is a set of lovely 1940s 14k WG Buttercup drop earrings, est. 1.3 tcw. I saw and was tempted by a smaller set on JbG for 4x as much, so when I saw these, I JUMPED on them!

The second is a lovely little 18k WG F VS 1.33 tcw bangle for everyday use. It is SOOOO glittery!! I love having it. I picked up the 6 stone ring in this image about 8 months ago, it's also from the '40s, and I got it for a song. G/H VS 6 x .17 = 1.02. I love vintage pieces so much, I love their character.
Love everything but those buttercup drop earrings ooooh so lovely. And they go amazingly well with the smaller set.