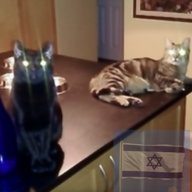 Joined

Jun 8, 2008
Messages

38,766
Thank you so much for your kind words, missy! It's not painful any more, but still swollen and I can see my cheek which is annoying...

How are you doing?
I am very glad it is not painful anymore
@kipari
and hope the swelling goes down very soon!
Thanks for asking about me. I am hanging in there. It is always something and these days multiple somethings. What can we do but take it one day at a time and we do the best we can. Hugs to you and looking forward for happier times for all of us. XO.