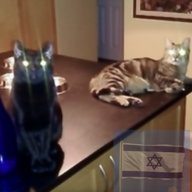 Joined

Jun 8, 2008
Messages

38,372
PEMDAS @missy

this is my jam.

So unless there is a hidden symbol in here (which some of these are wont to do) the order of operations is

P

arenthesis,

E

xponents, *

M

ultiplication/

D

ivision, *

A

ddition/

S

ubtraction

I don't know how to add a spoiler alert so I will refrain from answering beyond my hint.

*whichever comes first left to right.
Thanks!
To add a spoiler add brackets [spoiler ] then the answer and then [/spoiler ]. Easy peasy. No spaces with the brackets and spoiler. I just added them so it wouldn't be hidden beneath the spoiler.