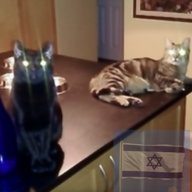 Joined

Jun 8, 2008
Messages

38,766
This is just a mini rant. Since my daughter had to postpone her wedding, she's now having to send out new Save the Date cards. However, the "new" charge is almost $4 each! I feel like the printer is taking advantage. Her whole suite of invitations was only $5 each before the pandemic. I'm just peeved. I feel like so many little things are just getting ridiculous. Also, Costco used to sell the good 40 roll toilet paper, now it's 30 rolls for the same price. I think I'm losing my mind right now in general.
@lyra
I'm with you. That sucks that the vendor is taking advantage like that. Insult upon injury. I know everyone is hurting but still it doesn't feel right. I hope your DD's new wedding date goes off without a hitch!
And yeah prices are higher everywhere. Some I understand (vendor raised price because his cost was increased like what probably happened at Costco with the TP) but some are just taking advantage.