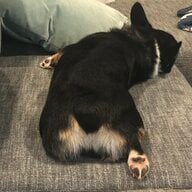 Joined

Jan 4, 2019
Messages

1,769
Let's wait and see when it arrives. It's too soon to make other plans. One step at a time. Bring it to your jeweller and scrutinize the stone as much as you can, see its performance under various lights, etc.
That's fair, will do!
Also thank you all for answering my sapphire questions for the last year or so. I realized I prob ask one sapphire question/ quarter. Hopefully this is the end to that and I can move on to harassing this forum about other gemstones. I appreciate you all, this is def my fave forum.