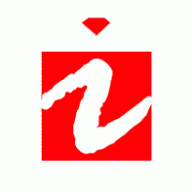 Joined

Sep 2, 2002
Messages

2,859
I got the idea about this thread from a consumer''s thread, and it offers a great example how stones with a totally different character can both have ideal light performance and an AGS-0 grade.
Because the cutting of rounds continues to concentrate around Tolkowsky-proportions, one hardly sees such differences in character in rounds, while in princess-cuts, in the absence of an historical ''ideal-set'', cutters have more liberty to explore different areas of
high performance
.
Much of the difference in character is due to the number of chevron-facets in the pavilion. I am lousy at drawing and illustrations, so I hope that a colleague of mine will jump in and offer some illustrations.
In the pavilion of a traditionally cut princess-cut, one tends to find a high number of chevron-facets. As such, the public might be used to a certain look of a princess-cut, which they find pleasing. Very often, this is refered to as a ''crushed-glass''-look, but it might be better to find another description, because this sounds rather negative.
Now, it is possible, and you will find for sale also princess-cuts with AGS-0-grades, that have 4 rows of chevron-facets. With extremely high light performance, these stones will also have the character or look of that traditional princess-cut.
On the other hand, one will also find princess-cuts with AGS-0-grades, where they only have 2 rows of chevron-facets. In total, this means 16 facets less in the pavilion. With similarly high light performance, these stones have a totally different character or look. Some people may like it, because it is bolder, while other dislike it, because it is not how they expect the look of a princess-cut.
Of course, also 3 rows of chevrons are possible, and I suppose maybe even 5.
Which look a consumer prefers, is impossible to predict. I know my personal preference, but you may have a totally different choice. And as far as my personal preference goes, it changes with the size of the stone.
I just wanted to write this to make you aware of this important difference in look. Your preference depends entirely on your eyes.
Live long,