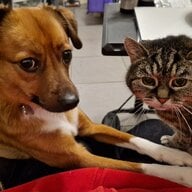 Joined

Jul 7, 2013
Messages

11,586
Thanks DK, you saw it, I believe it is there! Yes, I absolutely would consider going down the custom route. I looked at all the PS custom cutters' sites and did not see anything--I suppose I would have to make a request for them to find what I want? I am not sure how it works.
Here you go, a photo by Jeff White back in 2015 of Morganite roughs he acquired, no doubt from a trip to Tucson: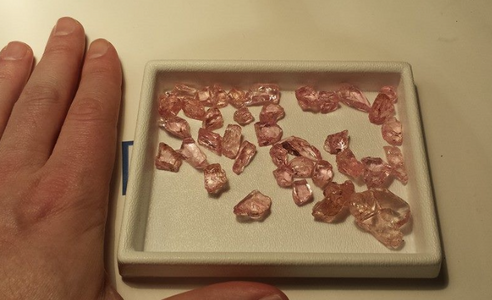 Knowing him, he may still have some in his vast inventory - he apparently has about 12 years' worth of roughs, yet he could not help himself from buying more when he find ones that he like! All from the horse's mouth when I met up with him in Tucson over dinner earlier this year.
He does not list his roughs on his site, way too many to list, and more importantly, he is too busy cutting commissioned works!
I would suggest contacting him via e-mail and ask if he has any roughs that suits your colour choice and budget, and give him some idea of the cut shape that you may like.
More information can be found on his website:
https://www.whitesgems.com/customcutting
A certain amount is deducted from the price paid should a custom cut stone is returned for a refund. This is generous compared with some jewellery vendors that do not offer refund on custom work unless they are faulty.
I have been working with him since 2015 and find him very easy to deal with, and have a few cut stones from him waiting to be set, plus a blue green Tourmaline waiting in the wings to be cut.
Please check out his sold gemstones galleries - a few of mine and other PSers's could be seen in them.
DK