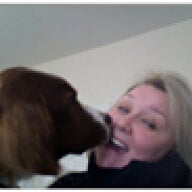 Joined

Jan 5, 2009
Messages

2,655
hallo all
i was looking through old threads yesterday, and found one about *plain wedding bands with 3 stone rings*. i closed the page and then couldn''t find it again. on it was a photo of a three stone ring with a 3 mm milgrain ring. i''m in the process of getting a new plain ''every day'' wedding band to go with my 3 stone ring and am agonizing over widths. i''m not sure if i want 3mm, 4mm or something in the middle, so am trying to find that old thread.
if the thread rings a bell with anyone, could they please point me in the right direction?
alternately...
if anyone has any photos of a three stone with with a 3mm or 4 mm milgrain i''d be really grateful. my three stone is not huge - 83pt in the middle with 46pt and 47pt either side. but anything would be helpful...
thanks everyone!