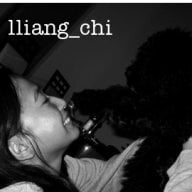 Joined

Mar 13, 2008
Messages

3,740
SDL, ooo, I hate when you see something perfect and then it''s not available. Hm, maybe we can help you find some red suede boots....
canuk, it snowed here too. I"m so done with the winter. The good news is it''s going to be 54F (12C) at the end of the week
Kim, glad your first day went well.
Rod, great your dentist appt wasn''t so bad. I don''t like going to the dentist, so ti''s a good thing I have good teeth. James and I joke around that our kids need to inherit my immune system, my eyesight, my teeth, his height and his hearing.
Last night my sister and I went out for ribs. I ate 1 rib and was totally full. I did finish the little cup of mac n'' cheese. So despite the unhealthy dinner I don''t think it was so bad. We ordered a rib sampler so I took the rest home for James who has been really craving BBQ. He said it hit the spot.
I REALLY need to go to the grocery store today, so I''m going to start on the 100 push up thing and skip yoga. I might end up walking to the store and back because James is going to be home late.