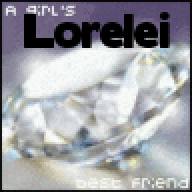 Joined

Apr 30, 2005
Messages

42,064
Happy new week all!
We are having an early taste of spring, the grass is greening up and the bulbs are beginning to appear. The sun has a bit more warmth in it and the birds are singing their hearts out - makes you feel so much better!
It is a good reminder that better weather isn't far away, especially for those of us who live in colder climates, so a good motivational tool to use to work even harder to reach our goals. Warmer weather clothes are great for helping us and other people to notice positive results, so keep up all the hard work!! I always find it much easier to be motivated during better weather than through the usual cold and pantsy weather we usually have, although I can't RELY on the weather being decent here, thoughts of spring and new outfits definitely help!
Also now is an excellent time to reevaluate goals and see if you are doing everything you need to do to reach them. Check the basics that -
Goals are practical, healthy and achievable
That calorie intake is not too low nor too high to reduce bodyfat
That you are drinking enough water ( approx 2 litres daily)
That your workouts are efficient and are intense enough to burn fat if that is the goal.
You are eating enough lean protein
If anyone can think of anything else to add to the goals strategy list then that would be very helpful.
Have a great week