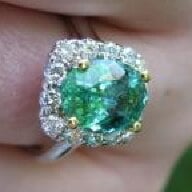 Joined

Jul 7, 2007
Messages

776
So, I have elected to have a custom ring made for my oval tourmaline
https://www.pricescope.com/community/threads/setting-input-feedback-please.158877/
I'm going to have a cushion halo (somewhat similar to below) crafted with 2mm diamonds (3pts each). It will not have the trillions at the shank.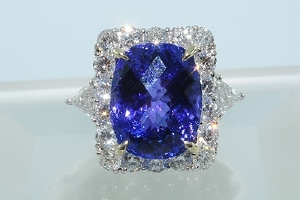 Are 2mm diamonds going to be too small? I want the halo to have some punch and I'm now second guessing the 2mm stones - should I go 3mm (10pts) or 2.5mm (5pts)??
I really dig the look of LostSapphire's
https://www.pricescope.com/community/threads/the-lost-sapphire-has-been-found.93860/
halo, but I'm thinking a compromise at 2.5mm might be the right choice.
Anyone care to weigh in????