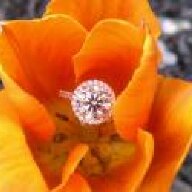 Joined

May 14, 2011
Messages

25
Hi, I wanted to shamelessly share some pics of an e-ring I just picked up. Pricescope was a great resource for me in finding a vendor! My grandfather was in the business, but has retired and I consider myself very lucky in finding this place.
The center stone is a 2.6 ct H SI-1, AGS 0, HCA under 2 and all that. It falls just short of H&A; you can see some flagging on the bottom 2 arrows. Here's a hand shot: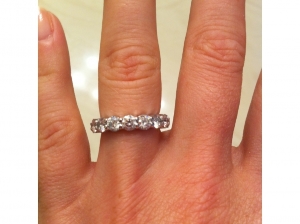 Here's a duplication of my avatar, a flower pic that came out well: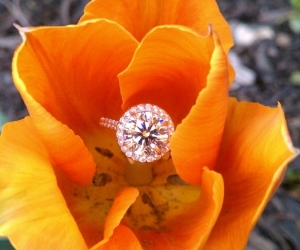 I'm not sure if this is bad forum etiquette... this is my first online forum. If any of the ladies here have some time, I'm looking for some insight as to what goes through a woman's mind immediately after a proposal and started a topic in Proposal Ideas.
I apologize for my sub-par cell phone shots, but they came out better than the ones with my camera somehow. I hope you all enjoyed and thanks for looking!