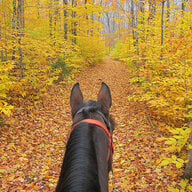 Joined

Jan 20, 2012
Messages

3,301
Just want to say, I really appreciate you posting the series of these responses.

I want to go a step further and say that it seems to me, that it's outright deceptive to consumers when a gemstone has color changes, and the vendor does not post pictures or videos of the various main colors, particularly when leaving out that particular color would lower the price of the item. I'm not talking about posting pictures from every angle, any time of day and night, any type of lighting conditions imaginable. I'm talking about if the color shifts from say, pink to orange to brown, as the 3 predominant colors, then all 3 colors need to be shown in photos as a general guideline to inform the consumer before they make a purchase. It is not ok to mislead by omission, that is, only posting the pictures of the stone when it's showing pink and orange, while intentionally leaving out any pictures of the gem showing brown, a less desirable color in this case. Something that could drastically change the consumer's choice to make the purchase or not, crucial information that helps the consumer make an informed choice, must be disclosed or shown upfront. Without a return policy to protect the consumer, this would be absolutely deceptive and I'd not be a happy consumer.

I'm not talking about the specifics of this pad, as I did not carefully look at the photos or videos that were posted, nor am I only talking about pads in particular. In this case, a proper return policy was in place, so no harm done. What's most troubling are the custom cuts where refunds are not offered and the consumer is SOL in those circumstances, although I suppose they could file a dispute with their credit card for product or service not matching what's been advertised.

Related, while I'm on my rant, the same applies to colored gemstones, moissanites, diamonds and what have you, that have bow ties. I find it just as deceptive when the vendor intentionally does not show or disclose the negative aspects of a stone in order to induce the consumer to purchase, and/or to purchase it at a higher price.
I appreciate you saying so! As you mentioned, we're speaking generally and not about Precision Gem or any particular instance. But I agree. That is why forums such as PS are so valuable... more than anything, I feel like it teaches you which questions to ask before purchasing. I'm a collector, so I'm always looking out for the consumer. I do try to put myself in the shoes of vendors, as well. At the end of the day though, every purchase is a learning experience, regardless of how adept you are at buying (or selling). And transparency is crucial, especially as we move into higher-priced stones, because even an infinitesimal difference in hue or saturation, among other factors, can exponentially increase or decrease value. Thanks for sharing!