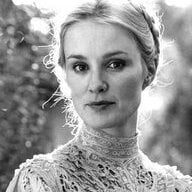 Joined

Apr 29, 2019
Messages

704
I'm not saying I didn't learn things from the GIA Diamond Essentials course. I did.

But aspects of the course were so incredibly outdated, (some lighthearted, like the machines that verify personal checks; others less humorous like the above example of gender-biased salesmanship) that GIAs credibility is undermined.

If GIA hasn't updated the content since the early 1990's, then I'm left wondering if the other information they've presented is current and accurate. It is reasonable to assume that science's understanding of diamonds has evolved in the last thirty years.