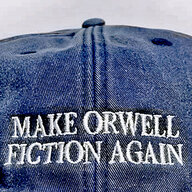 Joined

Apr 30, 2005
Messages

32,490
If you recall my assher had a tiny chip that
GOG
was polishing out.
(GIA 2.26 CT., F VVS2 Ex Ex)
link
Jonathan at
GOG
has been wonderful.
He got it polished very quickly and I got it back yesterday.
Now there is a new issue that I need your advice on.
It has what I believe are polish lines or drag lines on that girdle facet that got polished.
They were not there before (I recognize them because a gemologist at GIA in Carlsbad showed me somewhat similar polish lines on the pavilion of my Solasfera when I visited them. He said that was the reason it did not get EX for polish.)
No other facet on the stone has this on it; they all look perfect as you rotate them through any light angle.
GIA gave this Ex Ex and I'm worried that if it were sent to GIA today it would only get VG or Good.
I scrubbed and scrubbed hard till it was squeeky-clean repeatedly with Q-tips and isopropyl alcohol and it is not debris or residue.
There are 4 pics.
Sure they are high-magnification, but the lines are easily visible with a 10x loupe, and are all perfectly parallel.
Jonathan said if they are polish lines and it had to be sent back to the original cutter to fix them they may have to polish down the whole stone to restore the proportions.
He has offered to find me a new stone or refund - which I appreciate.
What should I do?