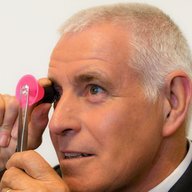 Joined

Aug 15, 2000
Messages

14,831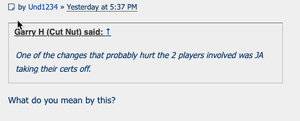 Companies like James Allen and Blue Nile negotiate exclusive agreements on their diamonds, giving them exclusive rights to sell the diamonds listed on their websites. They earn this exclusivity from their vendors because they sell a lot of diamonds and invest millions of dollars photographing millions of diamonds. Those 2 account for more than $500M a year from cutters and wholesalers. But B&M retailers and other wholesalers can buy and sell those diamonds too.
Enchanted were listing thousands of diamonds without the knowledge and consent of the diamond owners, but did so anyway. This is part of the reason why many of their customers were told a diamond was unavailable, then offered other options. By limiting access to their diamond certificates, James Allen made it harder for Enchanted to market diamonds that they shouldn't have been listing in the first place.
Rare Carat is one search engine that seems to have directed a lot of business to Enchanted and a few other websites with similar business models. When they launched they were scraping listings from most online big vendors and sending a bill to all the various vendors on a per click basis. Eventually many of those leading online retailers that originally listed on Rare Carat site asked their names to be removed. Rare Carat 'helping people find the best deal' and avoid getting 'ripped-off', has accomplished the opposite.
The issue isn't limited to Enchanted or Rare Carat. Any company, operating on low margins and low volume, showing diamonds without the knowledge and consent of the diamond owners while using customers money to buy diamonds is walking a very thin line. Too many returns, one month of bad sales; one valuable diamond chipped during the setting process; or one large chargeback from the credit card company, and that's it – you're done. Enchanted is probably not the last of the 'low price' retailers to disappear.
Be careful when buying from non-trusted and non-vetted vendors.
Last edited: