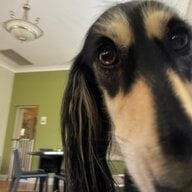 Joined

Jan 22, 2014
Messages

3,874
It's an interesting legal conundrum. My naive thought would be that if ED hasn't paid for diamonds in the inventory or had entered into a purchase agreement with a buyer and money paid for any diamonds in the inventory, then ED doesn't have "clear title" to the diamonds that are to be auctioned. I guess it's a complex variation of "theft".
Here in Australia, if I could establish ownership ie a receipt for payment and I could identify the diamond as mine ie I had the GIA certificate number and the diamond in question "matched" then even if it is sold at auction or on eBay or anywhere, my title remains good and the diamond would be returned to me.
Though I think in this case, the affected buyers paid money to ED and ED never actually proceeded with the acquisition of the diamond/ s in question. Though if I were a diamond broker who had provided ED with diamonds that weren't paid for, I would be seeking their return via legal channels.