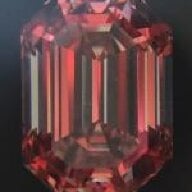 Joined

Jan 13, 2005
Messages

1,831
Date: 2/7/2010 7:57:25 AM
Author: Loves Vintage
HMG - I''m glad to hear that Conell had a good day. Sending good wishes his way.
Thanks, LV!
He had another awesome day yesterday...so good, that amazingly, they took him off the vent and put him on nasal CPAP! WOW!! That''s pretty unheard of for such a tiny premie....those steroids must have really done their job!
I haven''t heard an update yet this morning about whether he was able to stay off the vent or not, but even if he has to go back on at some point, being able to come off this early for any amount of time is still a really good sign with regard to his lungs.