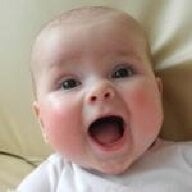 Joined

Mar 21, 2008
Messages

1,961
LV
- welcome back. glad it all went well. take all the time you need to rest. I was going to go back to work a day after resting, but in the end I''m glad I took 2. I think it is standard procedure for them to send the tissue to a pathologist for analysis. the gynae told me that usually no cause for the m/c is found. if it is chromosomal, then they can''t find anything. I guess they do it to check for molar pregnancies and those type of things. and exactly what HouMedGal said, "meltdowns are perfectly acceptable". and we don''t have to blame things on dropping hormone levels. having a miscarriage is already frustrating and really sad on its own, without all the physical complications it brings.
HMG
- I''m really sorry about your friend. DH has always said that it''s better that this happened to us now rather than later on in the pregnancy. I know everyone grieves differently, but I personally think it would be worse to know things aren''t going well later on the pregnancy, like what you said after seeing the heartbeat, the sex, the movement.

by 23 weeks I would really consider it as my baby, and it must be torture knowing that your child is fighting for its life, and you don''t know if it''s experiencing pain and you can''t really hold it or whisper encouraging words into its ear... all you can do is lie there and try and think positive thoughts. my heart really goes out to your friend, and I''m glad it''s looking good right now.