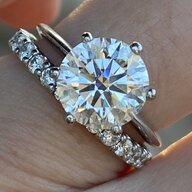 Joined

May 14, 2018
Messages

498
OP
I have read other comments in your thread and the people who have good experience with this vendor are all "historical". I do not want to needlessly worry you, but the current financial situation is like nothing we have ever seen before and will hopefully never see again. I think I would want to speak with the owner of the company and get some kind of warm and fuzzy and assurances that they are in fact are going to re-open. This is certainly not a guarantee, but will make you more comfortable. I do not mean talking with their salespeople but the person at the top. I am in the finance industry and some very well respected businesses will not survive, that is a fact. Now take that down to a small business.
It is reported that Cheesecake Factory is not paying their rent for April. Wow! Good luck.
I can assure you, Cheesecake isn't the only tenant not paying rent and not for just April.