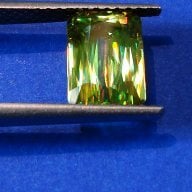 Joined

Sep 17, 2008
Messages

7,977
Its the next day and my arm I got the shot in is a bit achey and heavy feeling but if I was not looking for it I probably would not have noticed. Its minor.

Glad you got your appointment Kenny, I like that they tell you which your going to get. That was my biggest worry as I did not want the j&j so knowing which they were offering would have been nice.
Glad you got it! You will need to watch yourself carefully over the next week to 10 days or so, just to ensure you don't have any additional side effects. I had one only on the 2nd shot, and it was an increase of asthma symptoms. I think most report it on the 2nd and not the first.