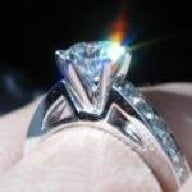 Joined

Mar 16, 2006
Messages

1,733
I was ECSTATIC to find out upon arriving at my Grandma's house this evening that my cousin and her long time boyfriend got engaged two days ago! Apparently, she never thought he would ask in the most obvious place - Christmas at her (other) Grandma's house in front of about 30 family members while sitting on Santa's lap! He had it planned and had told everyone about what was going to happen, and the entire moment was caught on video camera and on many digital photos.

She is in my wedding party and they had been talking about getting engaged for a while now, and I can't think of two people more right for each other. I am soooo excited for her and for him, and I think this wedding and the planning involved will be a welcome distraction in the months to come, as this is one of the daughters of my uncle who passed away in the fall after a long fight with cancer. I had a hunch that something sparkly would be making an appearance this Christmas.

Of course, I asked about getting a few ring pictures for my PS friends...

Lighting in the party area at Grandma's is not great, so I was having a hard time capturing its beauty completely. Here is her STUNNER of a ring. It's just beautiful in person. I don't know the specifics, but this is a white gold setting with shared prong stones leading up the cathedral to a 1.25 ct RB held by six prongs. Ring size is 5.5.
Just sparkles... ooooooo...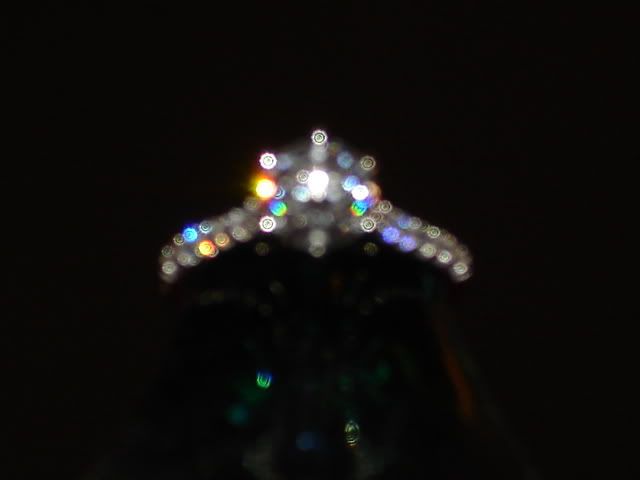 Handshot, sorry about the blur.
More sparkles... I'm mesmerized...
Best photo I could get, look at the GORGEOUS sides and the profile!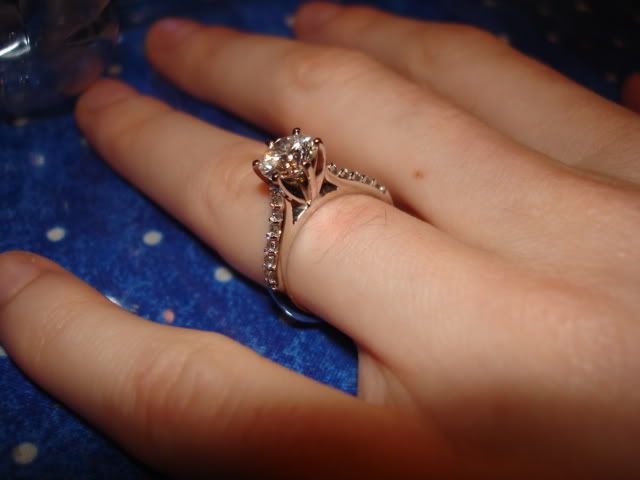 And, both of us with our rings!