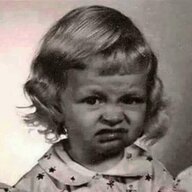 Joined

Jun 27, 2014
Messages

1,907
@ItsMainelyYou

wage stagnation and full time working families not achieving living wages are a HUGE problem, but I see it as arising out of a combination of automation (fewer workers/jobs needed) and overpopulation*, not really because of college tuition.

*For an extreme example, look at the case of college graduates in India. For the most basic jobs, there are hundreds to thousands of well educated people competing for a mere handful of jobs. This was before the pandemic. And as far as wage stagnation, the case in the US isn't as bad as Japan.
I apologize if the impression left was a conflation of the two.
What I said was wage stagnation
precludes
millions from even dreaming of higher education due to prohibitive costs, not that wage stagnation is caused
by
college expense.
*Japan offers nationally subsidized healthcare/worker comp insurance and has a minimum wage of $7.25 an hour. The US offers no subsidized healthcare/privatized worker comp and has a minimum wage of $7.25. Japan comes out ahead.
Automation and job as resource/competitiveness is an entirely different issue that isn't directly addressed through providing affordable education.