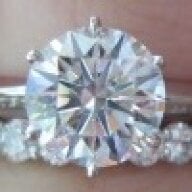 Joined

Jan 29, 2007
Messages

5,497
Date:

3/9/2009 4:15:13 PM

Author:

elledizzy5

Date:

3/9/2009 4:10:28 PM

Author:

lucyandroger

I thought I would copy and paste this portion of the article for people that didn''t get through it all:

***

''This is a case of pure evil negligence of the worse kind . . . He deserves the death sentence.''

''I wonder if this was his way of telling his wife that he didn''t really want a kid.''

''He was too busy chasing after real estate commissions. This shows how morally corrupt people in real estate-related professions are.''

These were readers'' online comments to The Washington Post news article of July 10, 2008, reporting the circumstances of the death of Miles Harrison''s son. These comments were typical of many others, and they are typical of what happens again and again, year after year in community after community, when these cases arise. A substantial proportion of the public reacts not merely with anger, but with frothing vitriol.

Ed Hickling believes he knows why. Hickling is a clinical psychologist from Albany, N.Y., who has studied the effects of fatal auto accidents on the drivers who survive them. He says these people are often judged with disproportionate harshness by the public, even when it was clearly an accident, and even when it was indisputably not their fault.

Humans, Hickling said, have a fundamental need to create and maintain a narrative for their lives in which the universe is not implacable and heartless, that terrible things do not happen at random, and that catastrophe can be avoided if you are vigilant and responsible.

In hyperthermia cases, he believes, the parents are demonized for much the same reasons. ''We are vulnerable, but we don''t want to be reminded of that. We want to believe that the world is understandable and controllable and unthreatening, that if we follow the rules, we''ll be okay. So, when this kind of thing happens to other people, we need to put them in a different category from us. We don''t want to resemble them, and the fact that we might is too terrifying to deal with. So, they have to be monsters.''

After Lyn Balfour''s acquittal, this comment appeared on the Charlottesville News Web site:

''If she had too many things on her mind then she should have kept her legs closed and not had any kids. They should lock her in a car during a hot day and see what happens.''

***

That is such a key concept that people should understand. Humans need to place blame in order to feel in control.

Same reason when people commit suicide, their loved ones blame themselves. ''If I had paid more attention, then I would''ve know they were in trouble.'' If it''s someone''s fault, then they see it as completely preventable.

Otherwise, life is out of your control, and that is a hard pill to swallow.

Thanks for highlighting that!
Well, if we are going to follow this train of thought, then people like Geoffrey Dahmer are not bad, just misunderstood. Same with drunk drivers - why should we criminalize drunk driving? No one is getting in the car INTENDING to kill anyone, so they shouldn''t be punished if they do.
It''s a totally sillly argument, because our entire society and justice system are based on judging whether those who harm others (murderers, drunk drivers, negligent parents) should be punished for the harm they do. If we don''t make an example of people who kill other people by prosecuting them, then why would anyone follow any rules? People who kill other people have fundamentally put themselves into "another category from us" already - all that we are doing is recognizing it.
And, if no one were ever prosecuted for leaving a child to cook to death in a car, most others would not hear about the risks, and be careful not to do it.