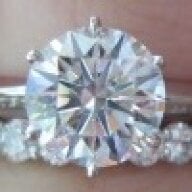 Joined

Jan 29, 2007
Messages

5,497
I know where I stand on this issue - it''s definitely a crime. I was livid when I read this article in today''s Washington Post:
Fatal Distraction
Forgetting a child in the back seat of a hot, parked car is a horrifying, inexcusable mistake. But is it a crime?

http://www.washingtonpost.com/wp-dyn/content/article/2009/02/27/AR2009022701549.html
The writer frames the story as, "Poor, overworked, distracted parents. Too busy with the multitasking demands of modern life to remember that they have children."
I was so disgusted when I read that. And, as the mother of a 2 year old, I can guarantee that there has never been a moment in his life that I have forgotten, or not known, his whereabouts. I think that if you are busy to the point of not being able to remember your children, then perhaps you should not be a parent. The way that these children died was brutal and excruciating.
I also wonder if the offending parents were uneducated minorities living in the ghetto, would the law be as lenient with them. Or I bet if it were a nanny who left the child to bake to death in a car, the parents would be screaming for blood. It''s especially disgusting me that Lyn Balfour, who shows almost no emotion or regret (refusing to feel bad about killing her child!) has had two more children with the help of a fertility clinic - she''s obviously proven that she''s not responsible enough to be a parent. The state of VA should take those children away from her.
I know that there are going to be people who say, oh, people forget things, but forgetting that you left your child in a car for EIGHT HOURS is not the same as leaving your phone in the car for five minutes.
And I really have a problem with DAs nont prosecuting some of these cases. What a convenient excuse for people who would like to get rid of their children. All you have to do is lock them in the car on a hot day, pretend that you "forgot" that they were in there, and no charges will be pressed, even though you killed your kid. Surely AT LEAST manslaughter charges should be brought against all of these offenders. I don''t care how bad you feel about it, the result is that you killed your child, and that is not excusable. There are plenty of accidental crimes where people didn''t mean to hurt someone, but they do, and have to pay the price. I''m sure that drunk drivers don''t mean to kill people when they get behiind the wheel, but if they do, they go to jail.
Anyway, I just hate the way the writer presented this article, like we''re supposed to feel sorry for these people. I feel sorry for the children, and the long, excruciating, horrible way that they died. Not for their crappy parents who were too self-absorbed to take proper care of them.