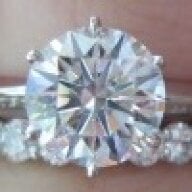 Joined

Jan 29, 2007
Messages

5,497
Date:

3/9/2009 10:00:55 AM

Author:

elrohwen

I''m not a lawyer and have no experience with the law, so I''m hoping someone else can answer this question for me. You can hit someone with your car and it can be considered manslaughter in certain cases. I''m pretty sure that even in those cases, the person charged did not

intend

to hit someone. So I don''t get why the DAs in these cases can decide to not press charges because there is no intent to harm the child. It makes no sense to me! Sure, there''s no intent, but that doesn''t mean you can''t be charged with

something

, right?

Vesper

, this article made me so unhappy

I just don''t understand how someone could possibly leave their child in the car for 8-9 hours without any idea! And the tone of the article, making it sound like these things just happen ... ridiculous.

ETA: Also, how can they even compare forgetting to pick up your kid at daycare to leaving them in the car for 8 hours? In the first case, the kid is not with you, so I see how it''s possible to forget or get signals crossed with your spouse. In the second case, the kid is 12'' away from you in the backseat!! How the heck do you forget that your child is there?? You put the kid in the car seat yourself!
Hi everyone, I''m the OP, so I thought I would check back in. First of all, yes, I did read the entire article, start to finish. Also, as a parent of a small child who has NEVER forgotten his whereabouts for an instant, and who has never "forgotten" him in the car, I feel that I''m also qualified to weigh in on this. Maybe it''s because I''m a SAHM, but my son is my full time job. Taking care of him is my full-time job, so all of my mental energy is dedicated to his welfare. Maybe it''s easier for parents to forget about their kids if they''re used to handing them off to other caretakers, like the other parent, a grandparent, and day-care center, etc., and then they can "forget" about the kid for the rest of the day when it''s someone else''s responsibility, but it was interesting to me that none of the cases stated in the article happened to SAHMs - it happened to people who were preoccupied with jobs other than the caretaking of their children. I''m not trying to turn this into a big work/stay-at-home debate, but I do disagree with the fact that it could happen to "anybody" - because the people featured in the article seemed to value work priorities over their children''s welfare, even if subconsciously. I bet none of them forgot their Blackberries in the car.
I also wanted to agree with
Elrohwen''s
comments regarding intent and criminal responsibility. I agree that none of the people featured in the article seemed to want to harm their children, yet through their own criminal negligence, they did. There are lots of accidents that occur that people are still criminally responsible for, even if it was not their intention to harm anyone. What we have to look at is the result - which is a dead child, who died in excruciating pain. How come some people are more concerned with the hell that these parents have to live with than the hell, pain and death they inflicted on their children? Perhaps not intentionally, but the result was a painful, gruesome death to the the parent''s negligence. I think that the law should prosecute for the sake of the dead child. I also don''t buy the argument that these people are good parents, who deserve another chance. I live in northern VA, so all the people listed in the article are local to me, and believe me when I say that I would not trust any of them to babysit my kid.