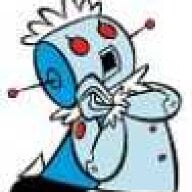 Joined

Feb 1, 2008
Messages

2,282
Date:

3/12/2009 10:10:20 AM

Author:

vespergirl

The statistics show that this is incredibly rare (42 dead last year) of the millions of kids who are strapped into car seats every day. There is an infintesimal chance of this happening to anyone - and I''m sure that most of the children who are strapped into car seats and NOT forgotten also have parents that are stressed, sleep-deprived and distracted, yet they don''t forget their kids. That''s why the ''it can happen to anyone'' argument is weak to me - there are million of parents with circumstances identical to theirs that don''t bake their kids in cars every day - which makes me think that there''s something particular to those parents circumstances or brain wiring that are not just like any other busy working parent''s. If it could so easily happen, then why doesn''t it happen more frequently?
It DOES happen more frequently. It''s just that some people realize the mistake before it''s too late, and you never hear about those.
Several people in this thread have noted became distracted and forgot for five minutes, ten minutes, etc. My mom, a SAHM, mistakenly left my sister in the shoe department of the department store in her carseat once. She didn''t realize it until she got out to the car and went to put her into her carseat.
Of course, back then (mid 70s), it was a more tolerant and less litigious world and people had more compassion than they do now. Now everyone''s into blame and placing eternal shame on others publicly.
We seem as a society to be going back to the ''public shame and send them to the gallows" mentality....which is just a shame. In our earnest to insist on personal responsibility, we''ve taken it to the other ridiculous extreme where there is no such thing as an honest accident.