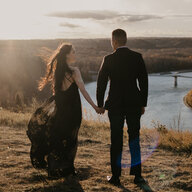 Joined

Aug 3, 2020
Messages

110
I have a 2.738 G
ACA
and have had it for about a month now. I have gotten to see it in a variety of different settings and noticed it looks tinted sometimes from the side view.
My question is, in some lighting I don't see any color, but when I go inside my house I do see some tint. I do have warm lighting inside my house. Is it the lighting that is making it look yellow or is it the diamond? I don't see the tint when I'm outside.
I know G is near colourless and not colorless. But I was wondering if the warm light is making it look tinted?
If I were to upgrade to a higher color, would I still see the tint in warm lighting? What type of lighting or setting will show the color of the diamond most accurately?
I absolutely love my diamond and it sparkles like crazy. I just don't want to upgrade in the future and find that it still looks tinted inside my house just because of the lights.
I'm driving myself crazy constantly staring at it to see if I can see any tint.
Last edited: