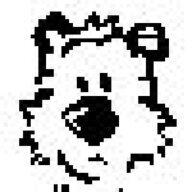 Joined

Nov 11, 2008
Messages

19
Hello, everyone. I have been coming to this site for a while, reading post after post and learning as much as I can as I get ready to get an engagement ring! I am actually working with my GF on this so we have been looking at pears for a while. We have examined colors, sizes, shapes, etc. After seeing a number of stones in person we are familiar with the kind of shape and ratio we desire in a pear.
We actually used one of the retailers from this site to obtain a stone that matches all the specs we''ve been looking at. It had to be brought in from overseas and is at their facility now. The salesperson says all looks well but we obviously haven''t seen the stone in person. I received pictures and details, including a SARIN and IS image but as my GF and I looked at them, we realized we really don''t know what to make of them.

I was hoping some of the many experts here wouldn''t mind taking a look at the attachments and let us know how the stone looks - perhaps we can avoid having to have the stone sent to us and expedite it on its way to the ringmaker.
The stone looks... asymmetrical, but that could be because of its orientation in the picture. The IS shows a lot of red (good, right?) but not a lot of evenly dispersed black specs and what appears to be "leakage" on most of the lower half of the stone, if I''m interpreting it correctly.
I know that with fancies like pears, it is difficult to prevent leakage but is the amount shown in these photos "normal" or acceptable?
I don''t even know how to read the "green" image... the retailer said there is a bowtie but that it''s not bad. Of course, these are the salespeople
. What is the green picture of, exactly? Does that show a bowtie prominently or is that something else?
I believe I have read that certain people can plug in the numbers from a SARIN into something like DiamonCalc (or another program?) to get some valuable information. Is that something we can do or have done?
Any feedback, opinions, and expertise are totally welcomed! Thanks so much in advance for all your help!