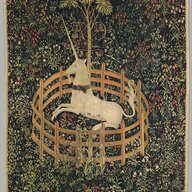 Joined

Sep 13, 2019
Messages

440
Hi friends,
A LONG Backstory (skip to the AVC part if ya want

) :
I VERY recently reset an 2.01 carat SI2 M-colored round brilliant in a beautiful Sholdt setting for my e-ring - but I am just really unhappy with the stone. I kept resetting it thinking I could compensate for my growing dislike for M color, the poor cut and it felt TOO big... I didn't want to hurt my fiances feelings but after the last reset - I just knew in my heart that I really, really did not like the stone and had been trying to avoid it.
I love Sholdt the setting
so much that I am going to try to reuse it for a colored gem (hopefully a great bench can pull off reusing a bezel setting), and one day explore recutting the diamond and using it for a pendant so I can wear it close to my heart. We both feel sentimental about the stone so will not be selling it, even if it isn't my favorite stone on the planet.
My fiance realized we knew very little about diamonds when we bought it (I had JUST discovered PS
), and picked size above all. Turns out, that doesn't always make for a beautiful diamond. In fact, the size exaggerated everything else that was wrong with it. No regrets, I exhausted all of my options and learned that no sexy setting was going to change the way I felt about the stone.
I don't know if anyone on PS relates to this roller coaster, it was expensive and exhausting but I am looking forward to starting a new chapter and building something together with my fiance. With COVID-19, we had to cancel our original plans so have more financial flexibility.
Getting an AVC:
We decided should go for something smaller, whiter, with a GREAT cut. I have lusted after AVCs on PS and figured now was the time to do something totally different. Vintage cuts appeal to me, but I wanted something with KILLER performance after living with a dull stone.
I don't know what setting I want, I don't really want to rush it if I feel uncertainty....this is IT for me for a WHILE. But I think I want a 3-stone, either with traps
like this
, french cuts, or even
smaller AVCs like in this thread
!! I don't want it to remind my of my original ring.
Looking for:
VS2 clarity or above
I color or better (ideal would be F-G)
Rectangular over square shape
$6.5k max
These are the four I found:
0.915 VS2 E
0.983 VS1 I
1.046 VS1 I
1.13 VVS2 H
I am not sure bout the H-I color. I have never seen one in person. I am so worried it will look too yellow, my M started to look muddy to me. That could have also been a clarity issue the inclusions it had were carbon, AND the cut was poor...I want to make sure I get this right. Is there anything else I need to consider?
OH what a tangled web we weave!!!

THANK YOU IN ADVANCE