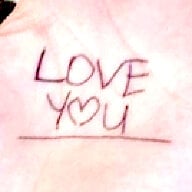 Joined

Sep 23, 2011
Messages

5,303
My goal is to lose 25 pounds by the new year (01/01/2014) with mini goals along the way.
09/21/13 Start/ day we got engaged
10/12/13 Got my planner to help
-04 pounds
10/27/13
-11 pounds
11/02/13 Friends engagement dinner, goal: -13 pounds
-12.6 pounds
11/09/13 Fam. engagement dinner, goal: -15 pounds
11/16/13 goal: -17 pounds
11/23/13
11/30/13 Thanksgiving weekend
12/07/13
12/13/13 4th Anniversary! goal: 20-25 pounds
12/23/13 Christmas-time! Hope to give him something sexy this year
12/31/13 NYE!! goal: 25-28 pounds
03/20/14 Spring Break + Dress Shopping! goal: 35 pounds
Update: Didn't reach my goal completely, but I am in that week prior to Uncle Tom's visit. But I'm happy I reached my goal pretty darn close! SO can tell a difference already. I was trying on dresses for him yesterday, and he mentioned that it's obvious in my back-fat area.. you know, where it folds if you're overweight? I can see it too
I also went shopping with him yesterday, and grabbed my usual size L at H&M for this super cute dress. It was loose-ish around the mid-section, and would require a belt to make it really cinch my waist. So SO grabbed a M for me

It fit so much better around the waist area, but it was wayyyyy too short, so I bought the L anyway. It did give me a rather large confidence boost!!