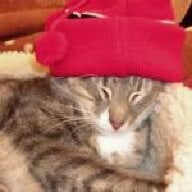 Joined

Aug 14, 2009
Messages

22,197
How would you rate cost for : Dk, cvb and sako ( order of least to most expensive). Any quality difference between the 3?
I am obviously not Elizat. But I will say this: Please understand that you pay for an artist's vision and design time. Caysie and Sako are both designers. Caysie and Sako will both decline to copy another vendor's work, outside of genuine antiques.
Also understand that whilst multiple designers have been highlighted in this thread, each has a particular aesthetic. A specialty, if you well. We always advise going to the vendor whose aesthetic best suits what you want. None of these three vendors will be producing misshapen bezels or messy milgrain.
I expect no one will be willing to answer your question as posed, because the answer is "it depends". If you have a design or an idea in mind, it costs nothing to reach out for a quote, so I recommend you do that.
Last edited: