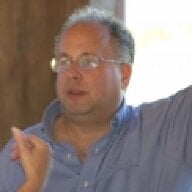 Joined

Jul 6, 2004
Messages

5,962
The idea for this was raised
here
, and your support for putting together a bulleted document that Pricescope readers can refer their prospective appraisers to is greatly appreciated.
Suggestions: items might be categorized with respect to your belief that the activity performed would be a) basic/fundamental to the services provided, and b) especially helpful.
Another suggestion...if credentials are fundamental to you, this can be included. I will note that some of the most credentialed appraisers in my locale seem to have no discernible criteria I have been able to establish with respect to evaluating cut, and so an emphasis could be placed on behaviors, and equipment, to the extent this can be helpfully delineated.
Finally, although a final checklist that a diamond shopper (let''''s use that as a criteria for this checklist) can use to passively or actively be brought to an appraiser''''s awareness in advance of an engagement is the end goal, until it is established, I''''d imagine some points will be quarrelable, and it is hoped this thread can be used to reach some common points of agreement. For example, in the referred to post, discussion pointed to both consideration for the use of a "proportion analyzer," and also, for expressing to the buyer degrees of measurement error. Consideration in this discussion could be given to acceptable technologies for the purpose at hand, and the implications of same (i.e., does a communication about how confident the buyer needs to be about achieving top performance, if that is sought, need to happen, and to what extent can this discussion be minimized by the use of one technology vs another).
Thanks in advance. I''''d start the list, but I may be better off asking the question.