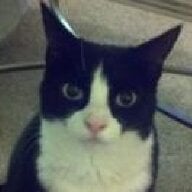 Joined

Aug 8, 2005
Messages

40,225
I'm not in the market (YAY! I found my ring) but I did request an ASET of a lovely 1.5 oval from
James Allen
and since they sent it over and it looks and sounds like a winner... I thought I'd share in case anyone is looking for one as I know they are hard to shop for!
It's about $10,000 (
JA
has a PS discount if you ask)...
http://www.jamesallen.com/diamonds/G-VS2-Premium-Cut-Oval-Diamond-1088855.asp
It's got my personal 'sweet spot' with a small table and good depth (therefore spread) plus it's not too fat (not a roval) but not too skinny either-- it's just 'right' oval shape to my eyes and preferences. And at G VS2 it's white and clean without the colorless markup.
Shape: Oval
Carat weight: 1.51
Color: G
Clarity: VS2
Certificate: GIA
Depth: 66.7%
Table: 57.0%
Polish: Very Good
Symmetry: Very Good
Girdle: Thick to extremely thick, faceted
Culet: None
Fluorescence: None
Measurements: 8.45*6.27*4.18
Ratio: 1.35
Here's the ASET and the Gemologist's comment. Please let me know if you DO get it, cause I want hand pics of this puppy!!!!!!!!!!!!
Gemologist's notes: Our gemologist determined diamond 1088855 is a great option. It has an extremely small bowtie that is very well blended. It also has excellent light performance and mid to high G color performance.
The main thing I was looking for on the ASET was to see if lined up with the gemologist's assessment of the bowtie, and it does.