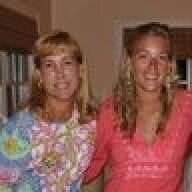 Joined

Nov 18, 2004
Messages

29,571
It''s here!!!! And I LOVE it!!!! I cried when I saw it, I''m such a dork!!! I called Jonathon to tell him how amazing it is. I really want to thank everyone at
GOG
. Especially Jonathon who went above and beyond the call of duty. The video, was so helpful, and he also took a ton of pics which you guys will see in a minute. I also want to thank mrssalvo, belle, Nan and Storm. They really helped me during this process.
Specs: Oval Brilliant
2.02 D VS2
9.93 x 7.03 x 4.34 mm
Depth 61.75
Table 54%
Girdle Thin to very thick faceted
Culet None
Polish Very Good
Symmetry Good
Fluorescence Medium Blue
Nan will post the pics for me. Enjoy!!!!