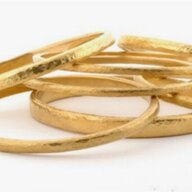 Joined

Jan 26, 2003
Messages

20,594
Excerpted from "The Washington Post"
"Trump aides lay foundation for emergency order to build wall, saying border is in 'crisis'"
By
Robert Costa
and
Philip Rucker
January 7 at 8:10 PM
"Trump administration officials made an urgent case Monday that the situation at the U.S.-Mexico border has reached a crisis level, laying the groundwork for President Trump to possibly declare a national emergency that would empower him to construct a border wall without congressional approval.
With the federal government partially shut down amid his stalemate with Congress, Trump will attempt to bolster the administration's position Tuesday by delivering a prime-time televised address to the nation from the Oval Office — the first of his presidency. He will then travel Thursday to visit the nation's southern border.
'There is a humanitarian and national security crisis,' Vice President Pence told reporters Monday, a line that he and Homeland Security Secretary Kirstjen Nielsen repeated several times. Pence also said he expected attempted crossings by undocumented migrants to 'dramatically increase' as winter gives way to spring.
Many immigration experts, however, have said the Trump administration is exaggerating the security threat at the border and amplifying data in misleading ways or with outright falsehoods.
Vexed by Democrats' refusal to yield to his demand for $5.7 billion for wall funding, Trump increasingly views a national emergency declaration as a viable, if risky, way for him to build a portion of his long-promised barrier, according to senior administration officials.
Although Trump has made 'no decision' about a declaration, Pence said, lawyers in the White House Counsel's Office are working to determine the president's options and prepare for any possible legal obstacles."