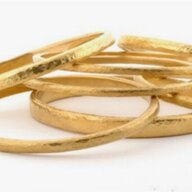 Joined

Jan 26, 2003
Messages

20,606
An old video from her college days of freshman congresswoman Alexandria Ocasio-Cortez was widely circulated on twitter after a few people on the right attempted to use it to smear her. It showed her dancing barefoot on a rooftop, imitating a dance from an old movie. The video was charming and widely approved, achieving the opposite of what the people who had circulated it had hoped it would.
The question that remains if why did Ms. Ocasio-Cortez become the new target of the Republicans? MSNBC commentators speculate that picking on Nancy Pelosi was wearing thin for the Republicans and The Right. Do the Republicans, so clearly a white, aging, male party in juxtaposition to the new Democratic Congress, always have to have a woman to denigrate? A Hillary Clinton about whom to chant "lock her up"? Or an Elizabeth Warren to call "Pocahontas"? We really have to keep an eye on the Republicans to see whether they are always going to try to pick on any woman who dares to make a splash.
And did anyone notice what happened to women of color who stuck out
their
necks? One has to be very tough if one wants to be both female and a person of color! Look at the treatment that has been afforded to Congresswoman Maxine Waters and Congresswoman Frederica Wilson. They have been the subject of lies and ridicule.
As I said, whenever I see a woman being slammed by the right, I am going to look twice, then look twice more.