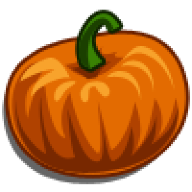 Joined

Sep 27, 2015
Messages

134
In an attempt to take a break from my frustrating OEC search, I've decided to instead look at how I'm going to mount said diamond if/when I get it. Hopefully I'm not opening another can of worms here!
Background info: The diamond I will likely end up with will be 6.5-7.2mm and be in the color range of I to N. For as long as I remember, I've wanted a simple six-prong white gold setting with a super skinny band (since thicker bands do not look good on my tapered size 5 fingers). I work in a hospital and while I do not touch patients, I frequently handwash, use hand gel, and don gloves. I also play drums/percussion in my spare time. I want to avoid pave unless it's simulant or antique stones for the same reason I want an OEC. Also, pave isn't practical for my lifestyle.
We're thinking no more than $600 since we're basically blowing the budget on a stone. The settings I'm looking into are the following:
-
1.5mm band from Adiamor
-
1.7mm band from Adiamor, 4 prongs, only $298
-
1.5mm antique band from eBay
-
1.85mm band from Blue Nile
-If I had more money to spare, I would want this without the pave:
http://www.loveaffairdiamonds.com/the-sophie-solitaire-setting-lad-signature-collection/
Questions:
-Should I be considering rose or yellow gold given the color of the stone? My plan was to get white gold and just not get the rhodium replated ever.
-Do 1.5mm bands snap and bend really easily? I'm thinking the worst things I'll be doing other than frequent alcohol gel/handwashing are push-ups and playing crash cymbals.
-Some of these rings have baskets, while some just have the diamond suspended by the prongs. What's the benefit of having a basket?
-Would a 4 prong band produce more light return than a 6 prong? I don't want to spend all this money on a nice diamond only to have the fire diminished by prongs!
-Any recommendations for other/better places to get a setting? Do any of you have the above settings? I'm a little leery of those $199 settings on ebay...
*Edit* I almost forgot my entire reason for this post! Since I'm getting an OEC, the girdle will likely be very thin. Is a six prong setting generally a bad idea in this case?
Thank you thank you thank you!